How To Train Pit Bull Bully Puppy / Adult
American Pit Bull Terriers are one of the most feared dog breeds out there. Considered by many to be inherently aggressive toward humans and animals alike, the breed has been unfairly targeted as killers. When properly raised and trained, Pit bull / Bully puppies can grow up to be loyal, loving companions.
Things you will need: Crate, toys, treats, lead/leash, collar & ENERGY
Start by fitting your Red Nose / Blue Nose Pitbull / Bully puppy with a collar as soon as you get him home. Pit bull/ Bully puppies have large heads and wide, thick necks so be sure to choose a collar wide enough to avoid causing injury or discomfort. Your puppy might struggle against the collar at first, but praise her and give her a treat when he/she relaxes and ignores the collar.
Put your puppy's crate in a quiet place and allow him/her to become familiar with it. Put a soft blanket or dog bed and your puppy's favorite ball or toy to encourage him to go inside. Reward him for remaining calm and quiet while in his/her crate and increase the duration of time it spends inside. Your puppy will learn to associate his crate with a space of his own and will want to spend time in there once he is comfortable with it.
Set your Pitbull puppy up on a regular feeding schedule. Pit bull puppies are known for their huge appetites. Monitoring how much and how often your Pit Bully pup eats will give you an idea of his/her habits. Feeding your puppy at the same time every day also will be a good indicator of when he/she will have to go outside to potty. Take your APBT puppy out regularly and often to housebreak him/her. Always take pup to the same spot in your yard so they knows that is the potty area. After every meal and upon waking up is when your puppy will need to go the most. So be diligent in taking puppy out. Pit bulls are very intelligent and will quickly learn this routine.
Begin teaching your puppy simple commands and then you can work up him/her up to more difficult ones. Sit command is one of the most basic and easiest for your Bully Pit Bull pup to learn. Clip the leash to his/her collar and get pups attention with a treat. Tell pup to sit, moving the treat backwards over your puppy's head. Pit bulls/Bullys are very intense and focus well on their favorite treat. Puppy should reach for it as you move your hand. Your APBT puppy should lower its rear end and sit as it tries to get the treat. Reward your pup immediately and praise him/her for properly performing the command. Repeat the process, reducing how far you move the treat as puppy sits on her own. Continue teaching your puppy more complex commands as she masters the simple ones. Sit, lay down, come, heel and stay are all very useful and will help your puppy fit in and become an obedient part of your household.
Take your Pit Bulldog puppy with you on outings to socialize her with the outside world. Many pit bulls/bullys have never been properly socialized and their unfamiliarity with other dogs and with humans in general can be mistaken for viciousness. Frequent to a variety of places will help your puppy become comfortable with new people and places and will give her the chance to become a friendly ambassador for the breed.
Tip#1
Your Pit Bull/Bully needs Rules, Boundaries and limitations. The sooner you set rules, boundaries and limitations the sooner you get to enjoy
a healthy, happy & balanced Red Nose/ Blue Nose pitbull/bully. We've learned that the Pitbull breed follow calm assertive leaders.
"The Pack Leader" The mpther or the male embodies calm assertive leadership. So be sure to remain calm when dealing with your Pitbull bully
Puppy or adult.
Tip#2
Start Early, Start when they are young !! I get many emails, Im's Pm's on facebook & myspace asking me when they should start setting rules, boundaries and limitations for their pitbull/bull puppy. My answer to them is "NOW". Many people get a pitbull bully puppies and wait to teach them the rules until they are 6-12 months. In this time the puppy is running their own program, teaching you the rules. Now some rehabilitation is required because you will have to take back the leader position. So start now, get your pit bull bully puppy on your program. When you have achieved this you will be a proud owner of a healthy, happy & balanced American Pit Bull Terrier APBT Bully dog.
GOOD LUCK & ENJOY YOUR AMERICAN PITBULL TERRIER AKA AMERICAN BULLY
CUTDOWNSKENNELS@HOTMAIL.COM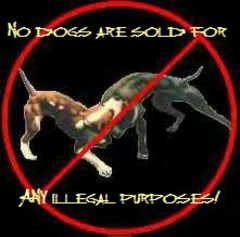 dog health
dog health problems
dog health questions
dog health care
pet health dog care
care dog health pet
dog health problems hair loss distended belly weight gain
dog skin health
dog health care health insurance lead
dog cat health
bernese dog health mountain problem
dog and cat health
pet health insurance for dog
pet health fair charity dog washathon
boxer dog excretory health problem system
dog health food
dog diarrhea health problems
pet dog care and health
advice care dog free health
care dog free health uk
pet care dog health
health extension dog food
pet health dog food
urinary tract health dog food
dog itchy health flake home remedy
questions about dog health
purina dog food health concerns
dog free health information uk
chocolate dog health
care dog health uk
dog home health care
dog health arthritis
dog food for joint health
dog health supplements
dog health salmonella
dog health on dry skin and home remedies
downloadable dog health care form
dog joint health
dog health web pages
dog health shaking
german shepherd dog health problems and treatments
dog health question site web
list of dog health and diseases by breed
pet dog health
dog health problems hair loss distended belly weig
lifes abundance premium health food for dog
health dog food
health cooked dog food
dog insurance pet health us
dog health and care
dog health arthritis hip life
dog food with the best ingriedients for my dogs health
dalmation dog health
dog health problem shih tzu
dog health care pet mart
dog food health
dog health care questions
dog health issues and questions
dog health eyes
dog health elbow callus
dog health constipation
health dog supplement
health dog is always sleeping problem
maltese dog health
german shepherd dog health problems
free dog health care advice uk
health dog
health concerns of dog breeds
health caring for a boxer dog
health care for dog